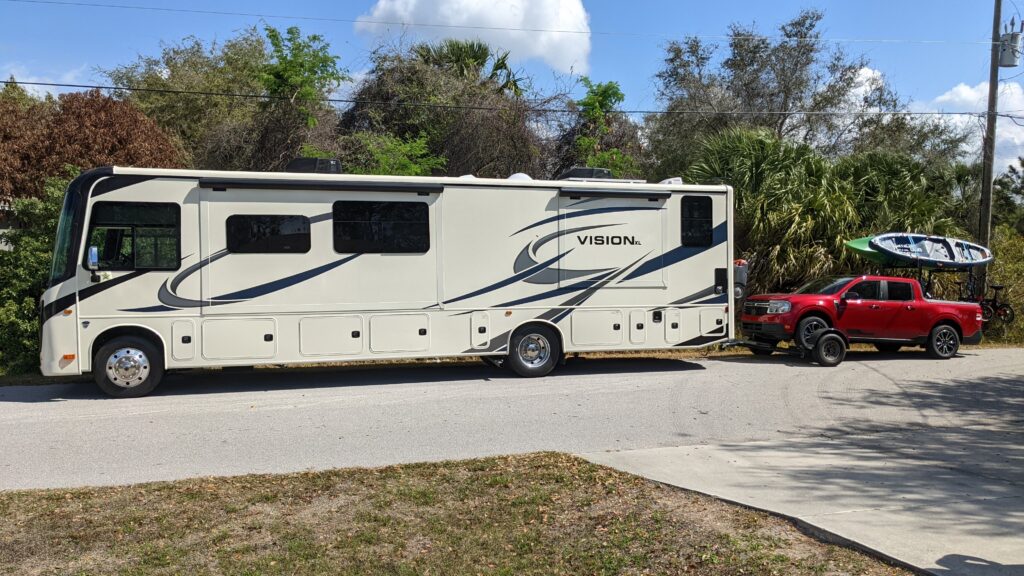 On 07/31/2021 we took delivery of a brand new 2022 Entegra Vision XL 36A. It took us 2 days to load it up and on August 2nd, we left for Myrtle Beach. You can read more about that on the blog.
As I already mentioned, we stopped at Lazydays to see what they have. The salesperson we dealt with had his mind made up to sell us a 2015 Tiffin Allegro. Not a bad unit and Charlene fell in love with it right away. You can imagine how upset she was when I didn't let this guy pressure us into a deal. But it led me to do even more research and so I found this Entegra available at LaMesa RV in Forth Myers. I contacted them only to find out that the unit was already sold. But we could come and take a look at it. We were more than happy to do that because we knew their Port Saint Lucy location also had one still available. So we went the following morning and sealed the deal. We got a good deal on the Jayco, and after fixing a few issues and transferring it to Fort Myers, we took delivery. I already made some improvements. 🙂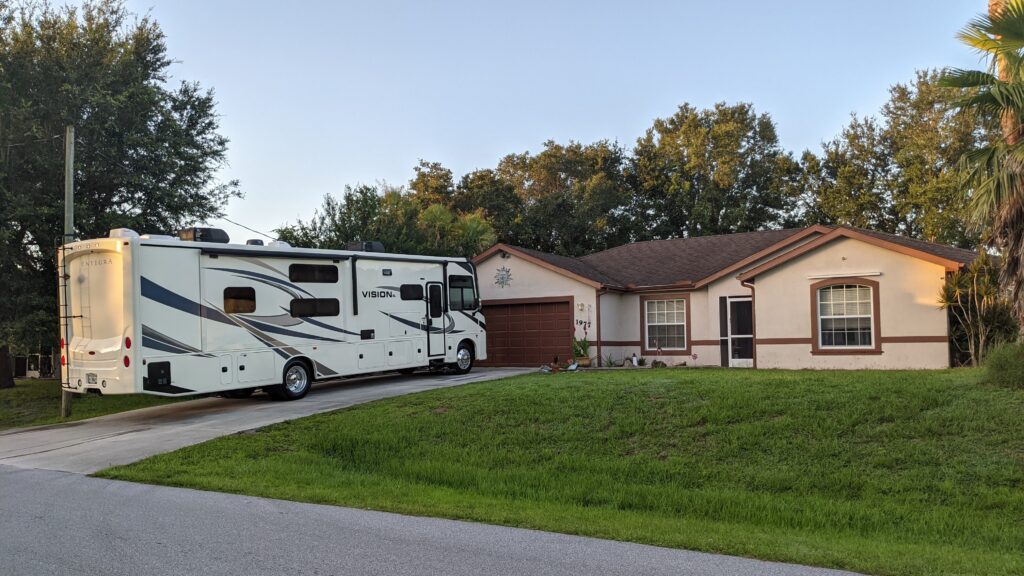 As you can see, it makes the house look small.
Plenty of space.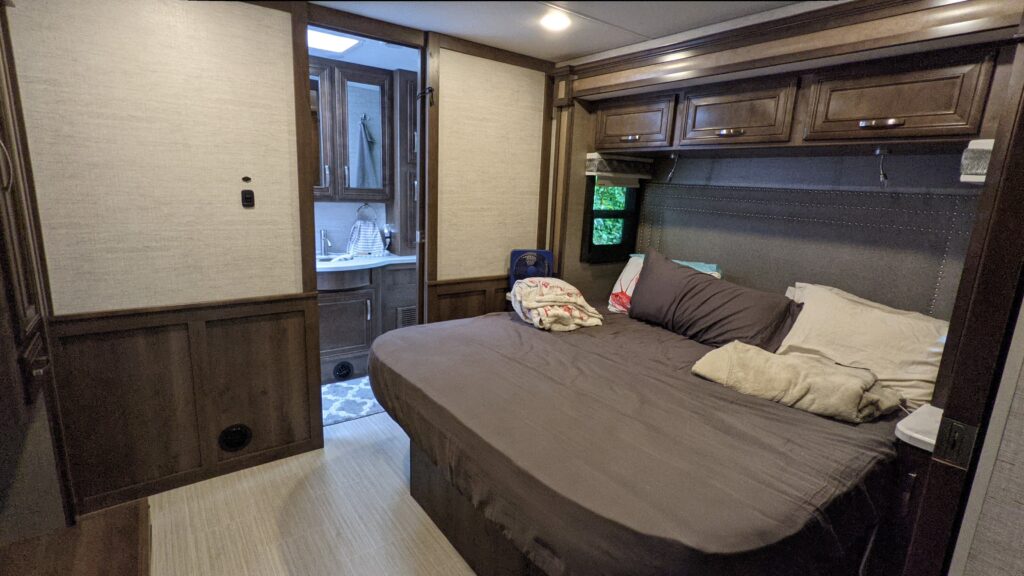 The bedroom has a king-size bed. And we have two full bathrooms. Hers and ours.
There is room for a washer dryer all in one, the bunk beds are good storage and we have a residential fridge.
Happy wife, happy life.
And Lokai feels right at home too.