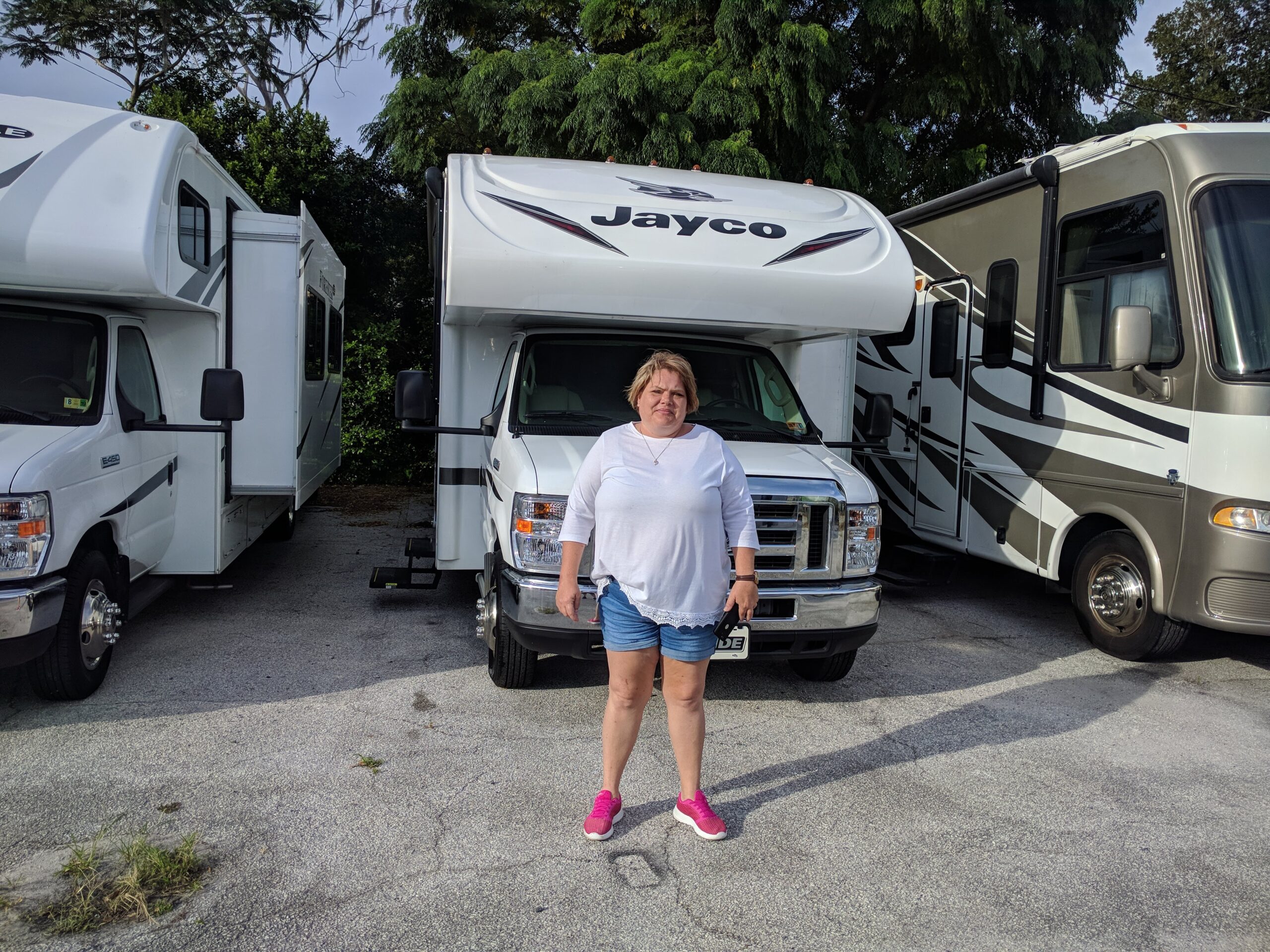 On October 22, 2018, we picked up our RV.
A 2018 Jayco Redhawk 29XK. There was a little confusion because somehow they thought we just drove 3 hours to Orlando to be given an orientation of the RV. We were under the impression that we were going to take it home with us. Well, the customer is King and I drove it home after a very thorough walk-through, orientation and cleaning. It just took a little longer.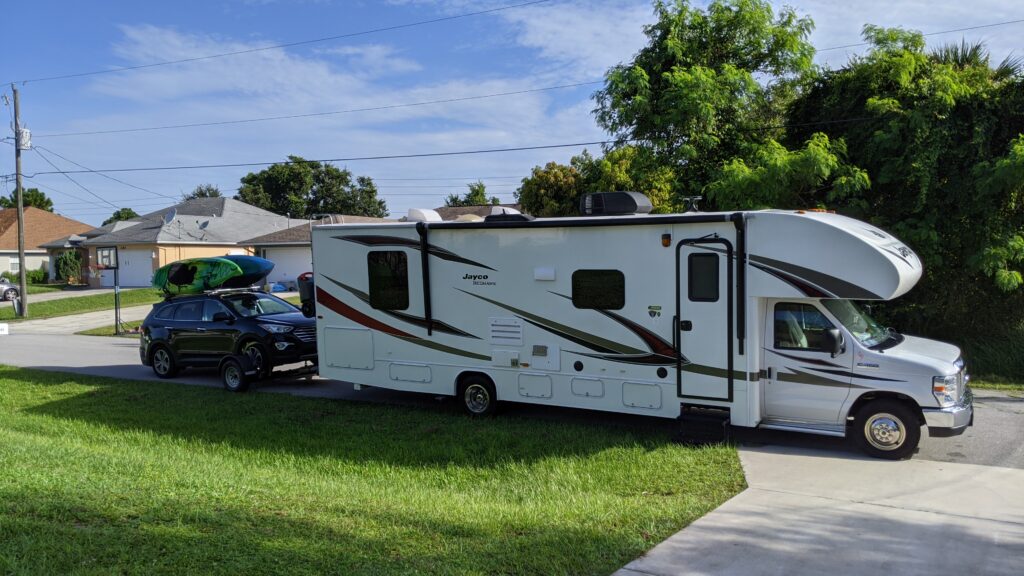 We now tow our Santa Fe on a dolly. In August 2020 we added 2 kayaks to the toy collection.
Now, all we need is a bike rack to make it look perfect. lol
A bike rack has been added, together with 2 small e-bikes.
The first order of business: Stop at Ikea and buy stuff for the RV. By now we pretty much have everything double. This means all we have to do is stock the fridge and maybe some more clothes and take off. I have been busy updating and modding the RV.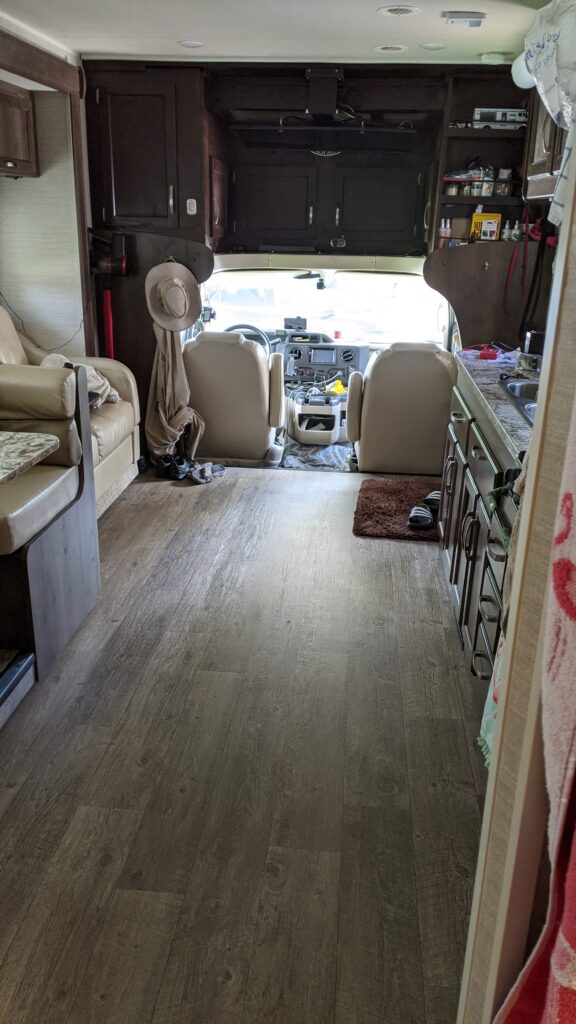 We made it ours.
Then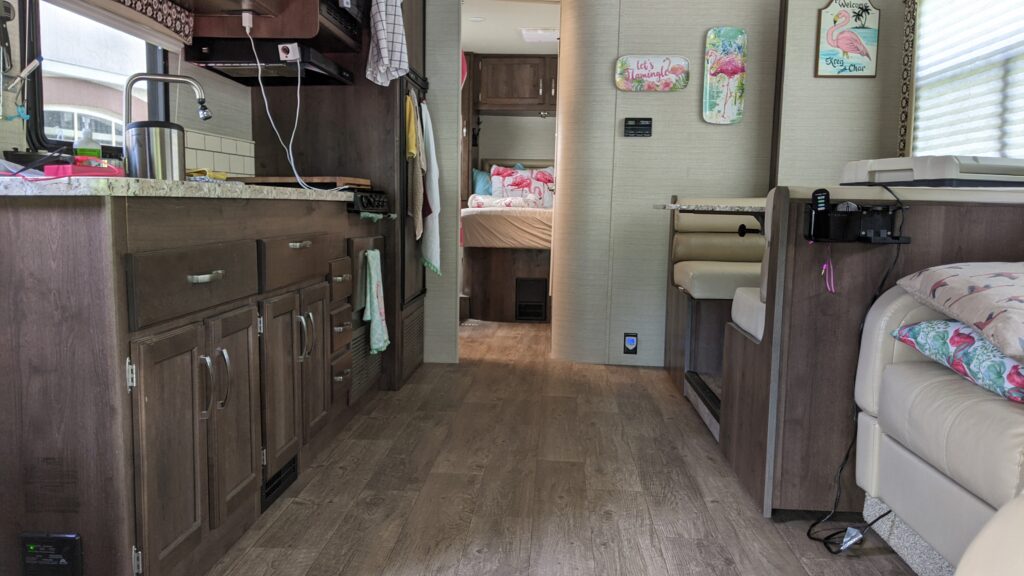 And Now